GIANT OVARIAN CYSTADENOMA IN A YOUNG PATIENT – A LAPAROSCOPIC APPROACH
Dumitru Cristinel Badiu

Proff. Dr. Bagdasar Arseni Clinical Emergency Hospital - General Surgery Department, Carol Davila University of Medicine and Pharmacy; Bucharest, Romania

Flavia Cristina Ivascu

Proff. Dr. Bagdasar Arseni Clinical Emergency Hospital; Bucharest, Romania

Valentin Titus Grigorean

Proff. Dr. Bagdasar Arseni Clinical Emergency Hospital - General Surgery Department, Carol Davila University of Medicine and Pharmacy; Bucharest, Romania
Keywords:
ovarian cyst, laparoscopic, giant
Image Description
Benign cystic ovarian tumours are frequent in teenagers and young adults due to hormonal imbalance. Thanks to the existence of advanced imaging and early diagnosis methods, they are promptly treated (conservative treatment – hormonal treatment). Occasionally, these tumours reach vast dimensions due to some patient's negligence that only go to the doctor's office when it becomes visible to the naked eye. Surgical treatment for benign cystic ovarian tumours is laparoscopic because of the short recovery period and also because of a lower risk of developing postoperative eventration.
We present the case of a 20-years-old patient, with history of a right giant ovarian cystic tumour (~22 cm craniocaudal diameter) diagnosed in another medical department (with the use of ultrasound, CT, MRI), presented for admission accusing pollakiuria and abdominal distension. Biohumoral testing had no significant alterations, tumour markers (CA 125 and HE4) and ROMA score within the normal range, suggesting the benign character of the tumour, alongside the CT and MRI results. We operated laparoscopic, using the Hasson technique to puncture the cyst. The excision of the tumour was difficult (it was adherent to the uterus, the large ligament, parietal pelvic peritoneum and uterine wall). Postoperative evolution was favourable, histopathological examination showed the tumour was an ovarian serous cystadenoma.
The conclusion is that periodic ob-gyn consultation and quick medical care in case of genital or abdominal symptoms occurrence could improve the chances of partial or total preservation of the said ovary and better chances of using a laparoscopic approach in young patients.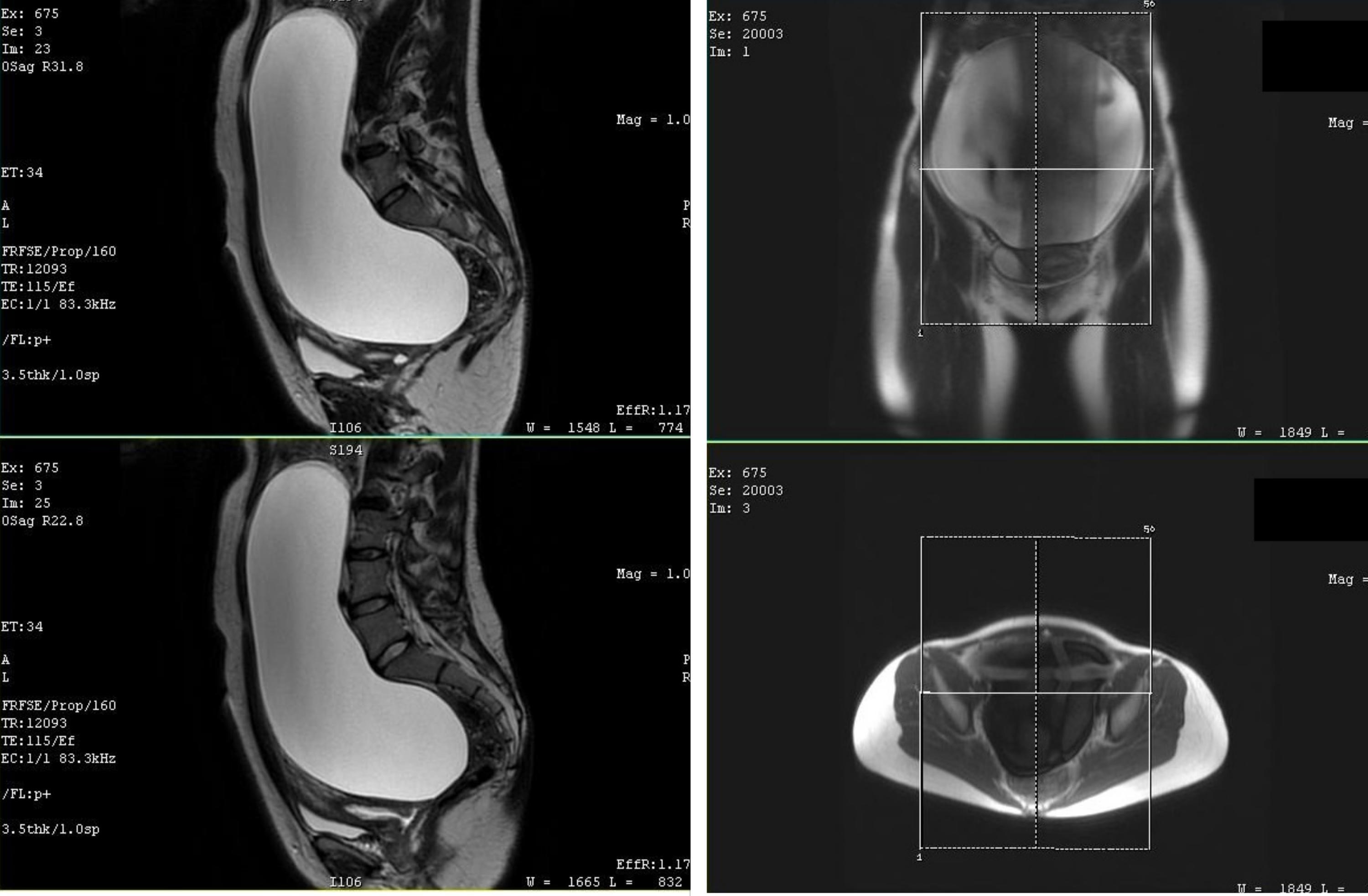 How to Cite
Badiu, D., Ivascu, F., & Grigorean, V. (2019). GIANT OVARIAN CYSTADENOMA IN A YOUNG PATIENT – A LAPAROSCOPIC APPROACH. Medical Image Database, 2(1), 5-6. https://doi.org/10.33695/mid.v2i1.21